Back To Blog
How difficult can it be to select a gate? Well, it's actually pretty hard considering that you must think of various factors, which will possibly affect their condition. Small or big decisions will make a difference to the way the gate operates and whether it will be safe and last for long. Actually, there are many things to consider seriously before a new gate installation since this is a very expensive investment. It's also an investment in your security but since such systems have multiple mechanical and electric parts, they can also be safety hazards if the wrong decisions are made. It's also important to consider your future in terms of electric gate repair cost or in regard to your vehicles. Will you get a new car next year? Make sure it goes through!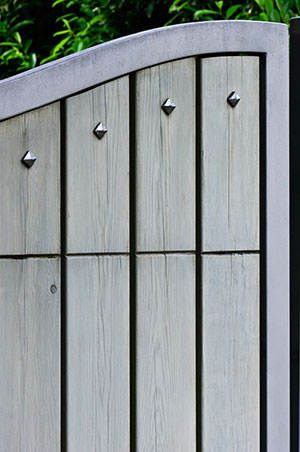 Make the Right Gate Choice
Your property will determine the type of the gate. Do you have space for a swing one? Will a rolling gate be more practical? The weather conditions will lead you into choosing the proper material. After all, it is installed outside and must be resilient to the elements. Should you go for wood or will it warp too soon? It is often useful to get a steel gate, which will be strong enough and can be treated easier than other materials. In any case, make sure there is enough space for the current or future car to pass through. This will determine its width.
The overall size and material will give you the weight of the gate and this is how you should choose the opener. It must have the proper entrapment sensing devices integrated so that you will be sure of your safety. The speed of residential gate openers is up to you but if you are interested in operators used in larger buildings, fast speed is necessary so that cars won't create a long line. Openers must also be chosen in terms of daily cycle expectations. You will discover that you might spend more on greater openers or more durable part materials and panels but it's vital to remember that expensive options will cost you less in maintenance service in the future and will guarantee better safety.