Back To Our Services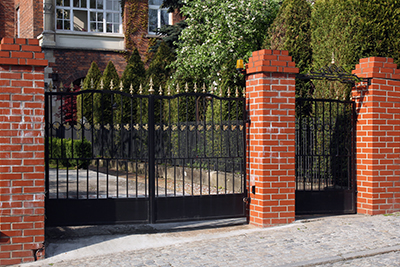 Problematic gates are surely fixed with repairs but issues can actually be prevented with good, scheduled services. We are proud to work with excellent and very dedicated technicians at Gate Repair Queens. The quality of the technical crews usually determines the outcome of the work and rest assured that our technicians are chosen for their outstanding skills. They are also selected for their passion for this business and knowledge of rolling gate systems. We do still train and, in fact, consider it part of our job since gate openers and intercom systems keep changing and evolving and we need to keep track of all changes in order to provide the best possible Rolling Gate Maintenance.
Top Same Day Service by Experienced Pros
It is not a coincidence that our contractors finish their job on time and have a great reputation in the field. They are all perfectly organized, take their job extremely seriously and are very knowledgeable. Servicing automatic rolling gates is not the easiest thing since many components are involved and we often have to upgrade the opener and check the intercom system. We have to be knowledgeable of these systems, of different materials and how each residential and commercial system works in order to offer great Rolling Gate Maintenance.
Rest assured that all contractors at Rolling Gate Repair Queens are knowledgeable, well equipped and totally dedicated. We promise excellent maintenance because we devote time to inspect the storefront gate of our client well, troubleshoot the whole system and check every part thoroughly. We surely lubricate the rolling gate springs, wheels and all moving parts, replace the worn parts and examine the condition of the sensors.
The procedure of maintenance has several steps. From inspection to gate repair you can be sure that our contractors are meticulous and never underestimate any problem. On the contrary, we suggest new ways to upgrade the automatic roll up and maintain the material of the security grills. Our job is to check everything from the smallest part to the biggest and ensure the smooth operation of the mechanism. Get in touch with our company for an appointment today!
Back To Our Services